With practice, the amount of water added to the bottle was adjusted to give a fundamental frequency approximately equal to Middle C, which is 261.626 cycles/second, or Hertz, Hz.

A program called Gram.exe was used to analyze sound bottle01.wav, with the following results.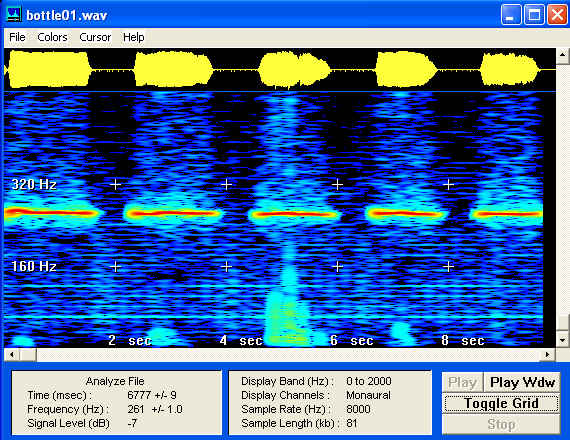 Mrs. Anderson listened to the bottle's Middle C sounds, then sang the notes of an octave beginning with doh -- at 262 Hz. Analysis of her upper doh -- note showed it was at 524 Hz.