You see a midrange speaker, a power amplifier, and a lowrange or woofer speaker.
SigJenny was used to generate a swept sine wave signal which rose from 27.5 to 880 Hz in 5 seconds.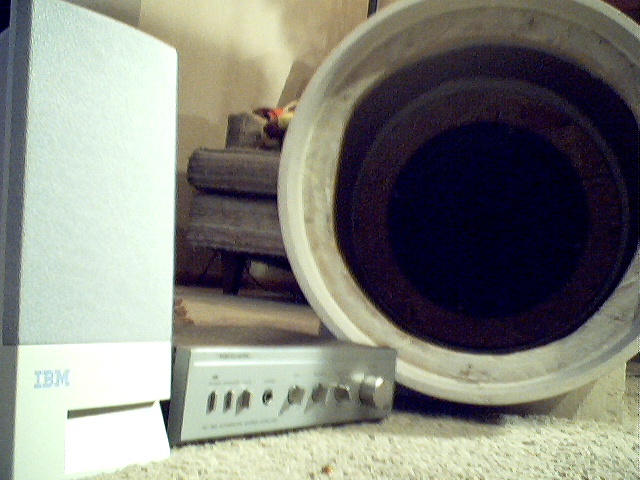 Analysis of sigjenny01 with aid of Gram yielded: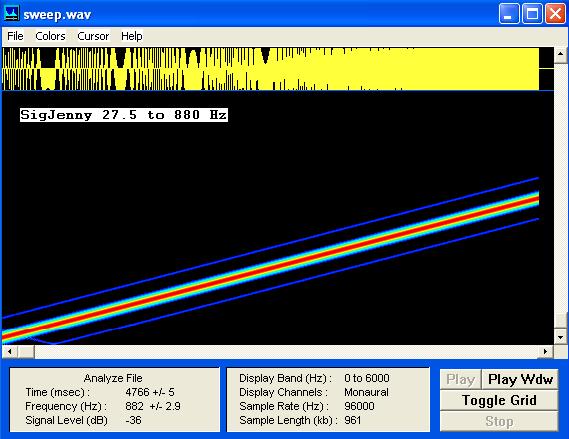 DotColor --- Inetis
| | |
| --- | --- |
| | A tool called DotColor or DotColor3 opens avenues for Spectrum students to explore ways of defining colors. It may be used to quantify relationships between sounds and colors. |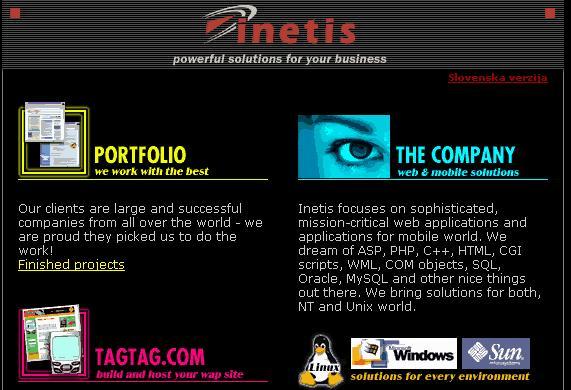 Microsoft mspaint, or Paint
Students count by 10 to 100, remember that 16x16=256, then count by 16 to 240.
They work in pairs, put up three hands, count fingers up to 9, then continue to count to 15 fingers through the sequence A, B, C, D, E, F.
In short order, the students are able to convert back and forth between decimal and hexadecimal values. F0 means 240 and FF means 255, and so on.
Each Spectrum student has the goal of making a simple web page and storing it on a floppy disk using elements of HTML. Hexadecimal values are used for Red, R, Green, G, and Blue, B using the full spectrum of colors available in mspaint.
RGB values are selected for link, vlink, bground, and font.
Vectormedia -- Atmosphere Lite