The cliffs of Dover, England, are directly across the English Channel from those at Dieppe, Normandy, in a N-S direction. I have seen reference to those at Dover as being Cretaceous chalk. Near the end of WWII, a plaintiff song sung by Vera Lynn was often played on the radio. The title: "There'll be Bluebirds Over the White Cliffs of Dover".
The sea cliff you see here was near a community called Varengeville. We are at the site of a gap in the cliff.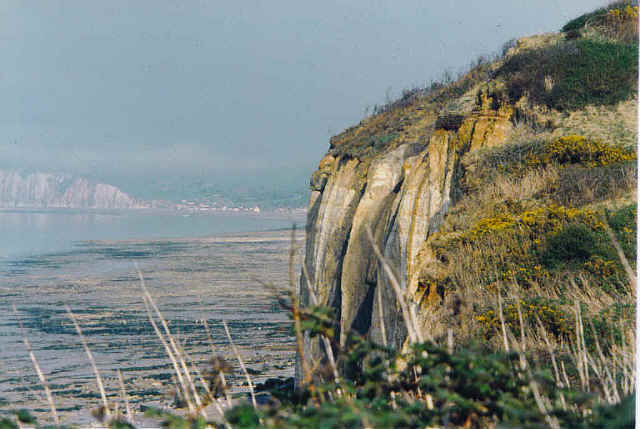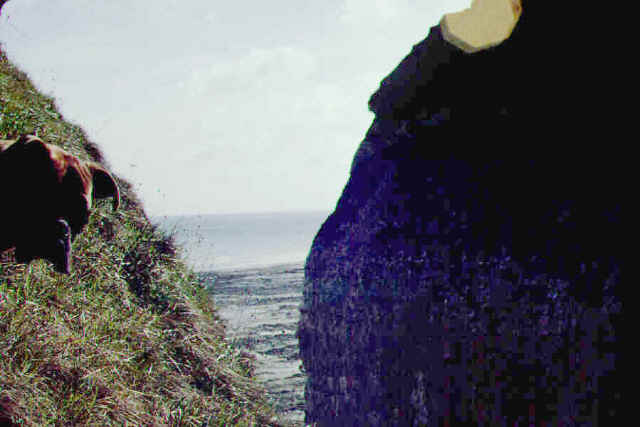 I did not know I was being observed when I took this photo. I used our Olympus OM-1 camera with 35 mm slide film. I then used our Olympus ES-10 film scanner to obtain the above cliff images.

My wife Nancy and I visited Dieppe in 1979 and 1984 to obtain background information for Nancy to write her novel. Nancy used "Shadows On St. Germain" as a fictional name for the Varengeville community.